'Cool' isn't always the first word associated with home security, but every year as technology continues to evolve and become more accessible, we grow closer and closer to the gadgets James Bond could only dream about. Better yet, these features are reliable, they'll keep your home safe – and there's never been an easier time to add them to your home.
What is 'Smart Home Automation'?
If you're unfamiliar with the idea of a smart home, it's important to understand the basics first. Smart home security uses technology to control and automate aspects of your home or building remotely. With notifications, settings, and triggers being linked to something as convenient as your phone, you could theoretically be hundreds of miles away and still know everything that's going on in and around your home.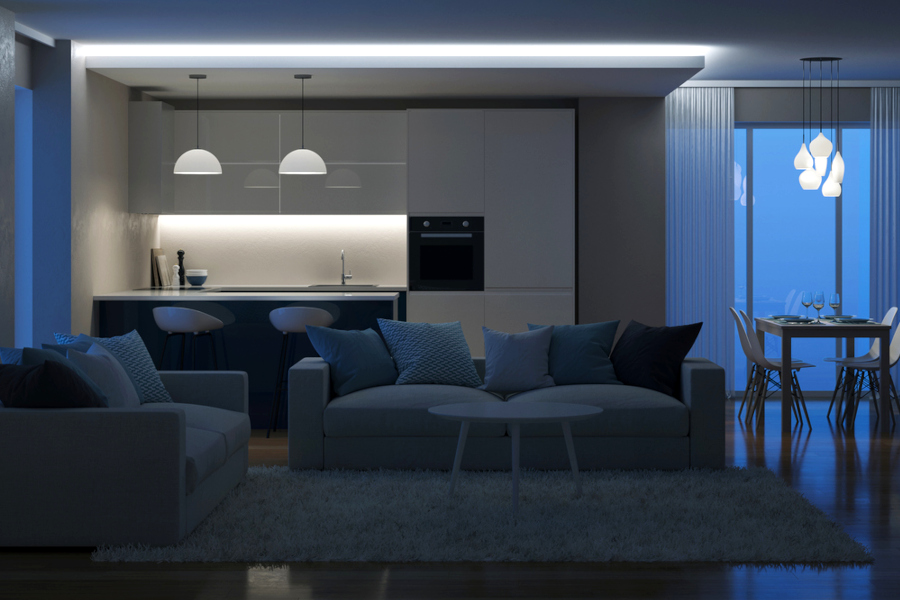 Cool Lighting Automation
Did you know that a smart home security system can go beyond the alarms and be linked to everyday conveniences, such as light automation?
Use your phone to set the timings for your home – dim the lights when it gets dark, have a command to turn off all of the lights as you go to bed, and even light up your drive in advance as you approach closer to home.
If you want to dim the lights for a movie, or you wake up in the middle of the night and want to turn the lights on in certain rooms in the house, all you need to do is use a smart remote – or even just your smartphone.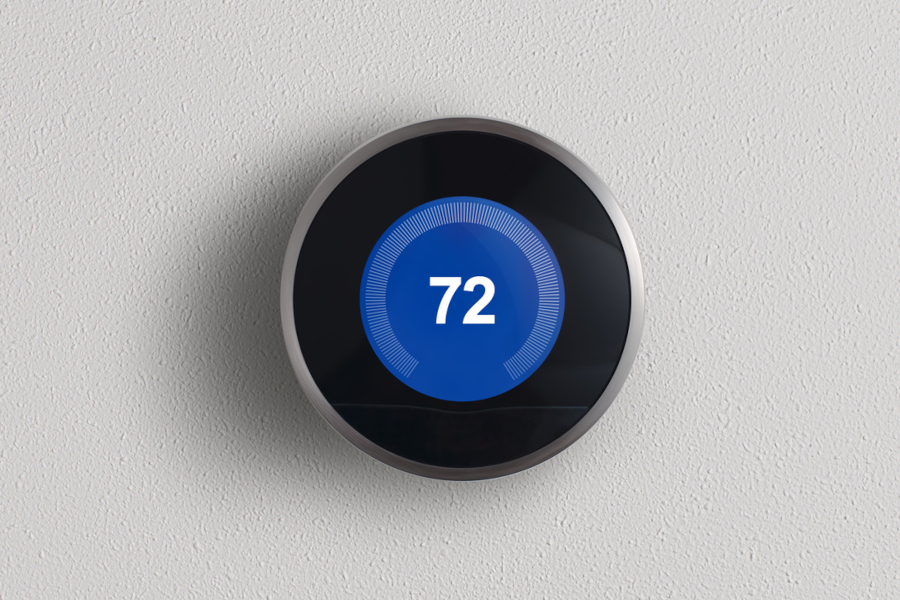 Cool Lifestyle Automation
Having a smart home is about far more than just security – it's all about convenience and peace of mind.
Use smart thermostats alongside smart automations such window sensors and smart ventilation fans. If you forget to turn the bathroom fan on, you can automate it to come on when humidity reaches a certain level.
If you want to keep the house at an optimum temperature, use a smart thermostat to turn on and off the heat to ensure you're comfortable round the clock.
Allow the thermostat to detect when windows are and aren't open, by setting it to energy-saving mode – anytime it detects the window is open for a certain amount of time, it knows to switch to the mode set by you.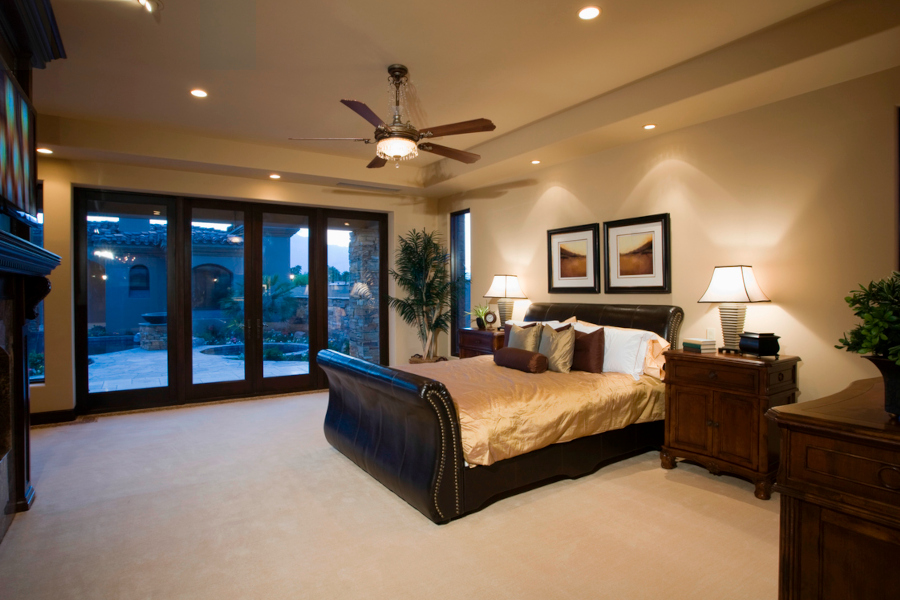 Cool Bedroom Automation
One of the most advanced settings launched by alarm.com, is its 'Scenes' automation. You can choose the settings of each scene in advance so that when you select 'Night', 'Home', 'Away', the automation is already set up. This is a great way to use voice control or the app to effectively set your whole home's security system with just one or two words.
For example, if you select 'Night Mode' your lights will go off and turn on at a particular time, your phone will notify you if any door or window opens, and you can set the thermostat to stay at the same temperature. For those looking to go one step further, you can even connect all of the TVs in the house to turn off and on at your own command, so that when you go to bed, you know your kids aren't able to sneakily turn it on again.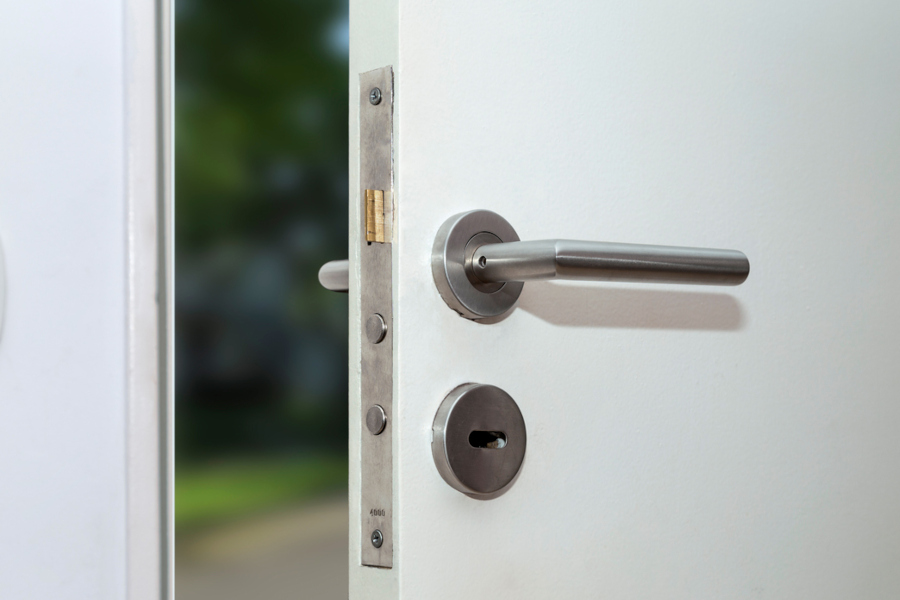 Cool Security Automation
While the features listed above are in conjunction with security, there are key security automations that will advance the protection of your home.
Through using smart technology, did you know you could set the locks on your doors? If you have a smart lock not only do you never have to worry about losing your key again, but you can protect yourself further by knowing you can automatically set the doors around the house to lock at a certain time.
Further benefits of having smart locks, is that you can link them to your carbon monoxide and fire alarms – if these alarms are triggered, set the lights to all come on and the doors to unlock automatically.
Naturally, the most obvious smart security automation is having an alarm system that, when triggered, will go straight to your phone. If you're away from home you can check-in, alert a neighbor or even send your alarm trigger to local law enforcement. Securing your home and keeping yourself and your loved ones safe should be a priority, and smart security makes it that much easier.
To demonstrate the convenience of a smart home, Alarm.com took this one step further with their Demo House. This is an entirely smart home situated in Virginia which showcases the capacity smart technology has for securing homes and making life easier.
When researching smart security systems, it's important to use an experienced installation company who knows exactly what they're talking about. SNAP Integrations is local to the Charleston, Summerville Mt Pleasant and other Lowcountry locations and is an expert in home and business security.