Recent statistics reveal the number of smart homes is expected to grow and surpass 350 million by 2023. Smart homes leverage connected devices and appliances to automate routine actions and tasks and save time, energy, and money. 
Home automation systems are designed to integrate various smart devices and appliances seamlessly to allow for centralized control. This blog focuses on the benefits of home automation solutions and how to maximize your smart home environment.
Why Integrate Home Automation Solutions into Your Home?
There is no doubt smart home automation offers unmatched convenience, comfort, and peace of mind. Home automation lets you tap into the benefits that innovative technologies provide to monitor your home in real-time for safety and convenience. The following are just a few reasons why you should consider automating your home today:
Convenience: Smart home solutions allow you to manage your home devices from a single platform. This provides a lot of convenience in the management of your home. Linking all connected devices from smart security systems, lighting, TVs to smart thermostats helps improve a home's productivity. Home automation's interconnectivity enables you to manage and monitor your home without leaving the workplace remotely.
Peace of mind: When connected to your mobile devices, including laptops and smartphones, you can remotely monitor your home in real-time. This gives you peace of mind knowing your home, property, and loved ones are safe from threats such as burglars, fire, water leaks, and more. This is crucial, especially if you are living with elderly parents.
Customization: Depending on the device, smart home products allow users to adjust to their preferences and needs. For example, smart thermostats can modify your home's temperature automatically by adjusting according to the local weather conditions. Smart sprinklers boast customized activation that responds to sunlight amount and plant type to ensure an ideal weathering schedule.
Cut costs: Smart home solutions help you manage utilities such as heating, cooling, and lighting to save on energy costs. When you program your thermostat to a certain temperature during specific times of the day, it helps ensure comfort while eliminating costly energy wastes. Similarly, Smart LED bulbs are preprogrammed to turn lights on and off during certain times to ensure security and cut energy costs.
Monitoring potential hazards: Home automation solutions provide features for protecting your home from potential hazards such as leaks, carbon monoxide, fires, and flooding. Intelligent devices are equipped with sensors that relay real time mobile alerts whenever they detect a hazard.
Home Automation Ideas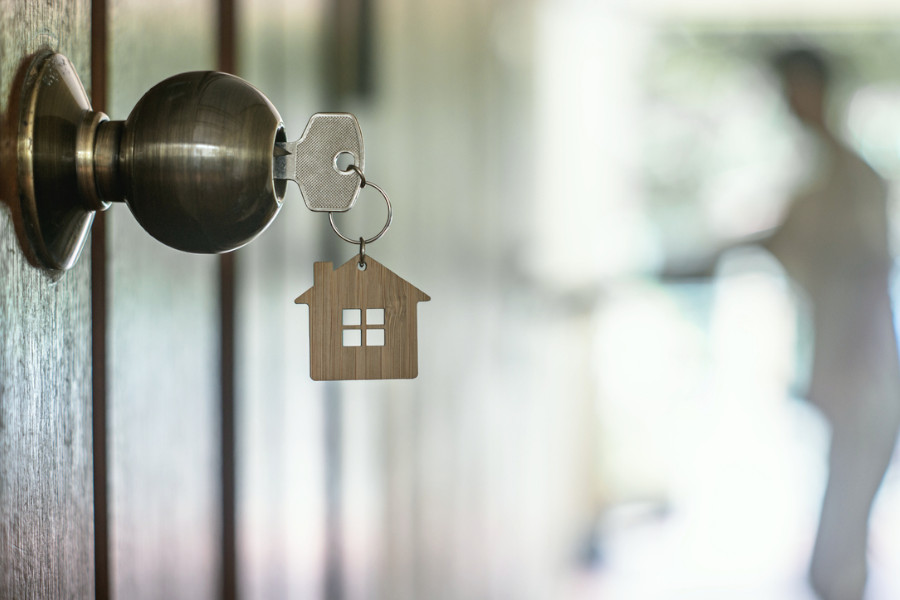 Entry Sensors
Door and window sensors will tell you immediately when you leave your window or doors open. It integrates with your home security system to relay alerts to your security company if an intruder breaches the security of your home.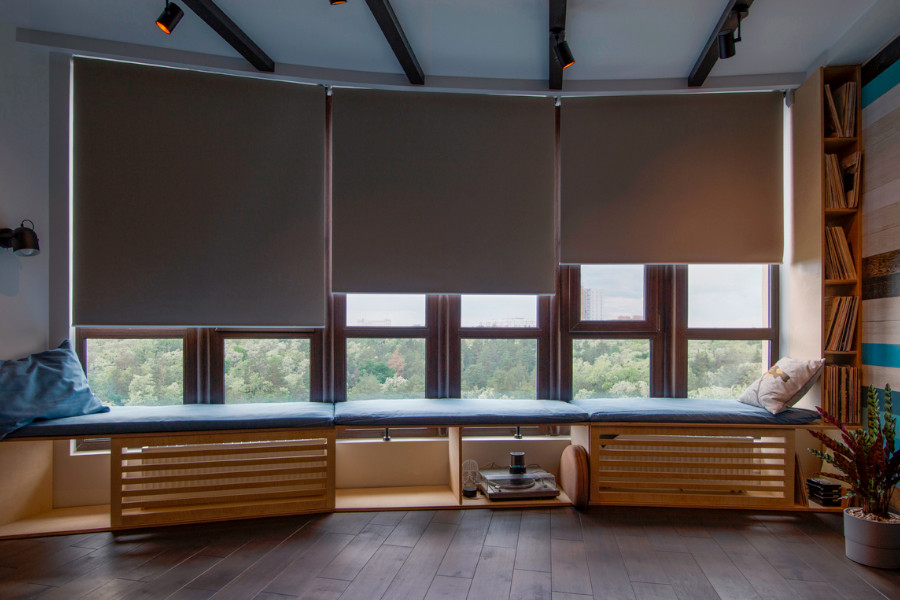 Motorized Control
You can also automate anything that moves in your home. Home automation solutions can help adjust curtains, shades, or blinds to let in more morning sunshine or keep the sun out without you getting up. Intelligent devices such as pool cleaners, robot vacuums, and window washers can be preprogrammed to clean your home by themselves at specific times.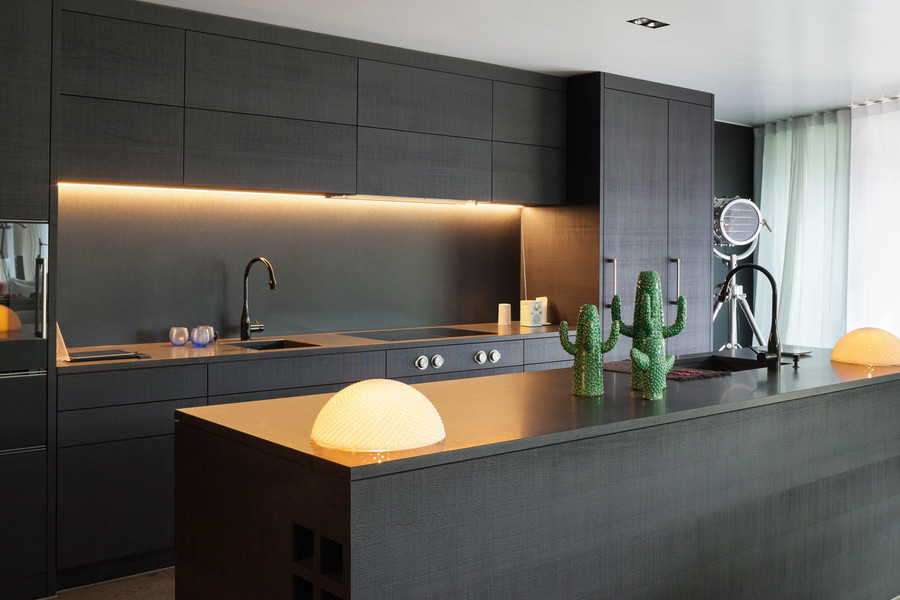 Lighting Automation
Smart lights can dim or turn off your household lights for the best slumber atmosphere during bedtimes. Also, integrating automation into your lighting system ensures you switch the lights on remotely when you are far away from home to provide adequate security on your property. 
In some cases, lights can also be activated automatically when a sensor detects motion. This is important for security outside your home as it exposes burglars and criminals before they access your home.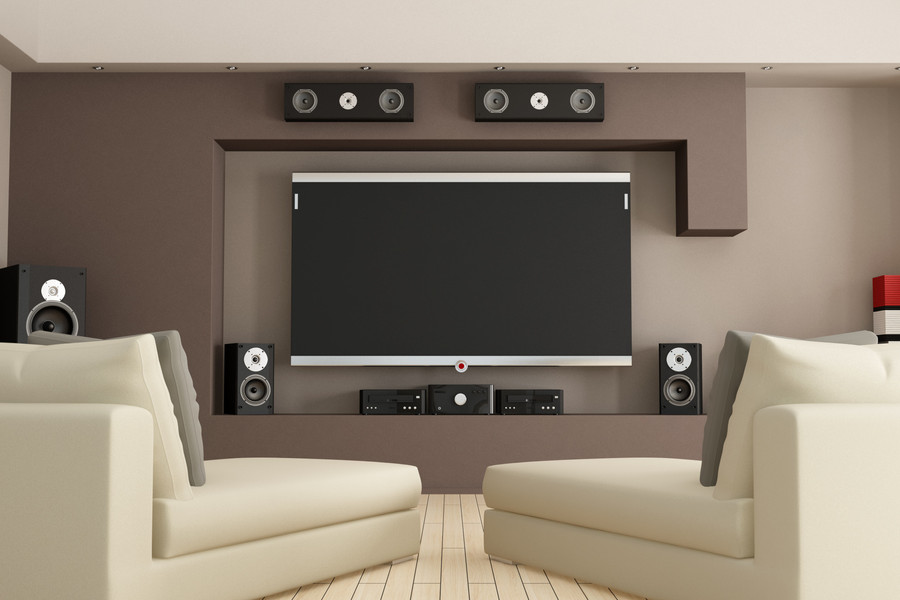 Home Entertainment Automation
Smart entertainment solutions enable you to manage all aspects of your entertainment systems from a single platform. Typical smart entertainment components include smart speakers, smart remote, smart TV, and more. Smart speakers can stream music to each room of your house without the need to run wires everywhere. 
You can also use a smart remote to be alerted when your favorite movie is starting. Smart TV can turn on when you are pulling into your driveway, so you get a perfect welcome home surprise. It can also turn off TVs automatically at bedtime to save energy and prevent kids from sneaking shows instead of sleeping.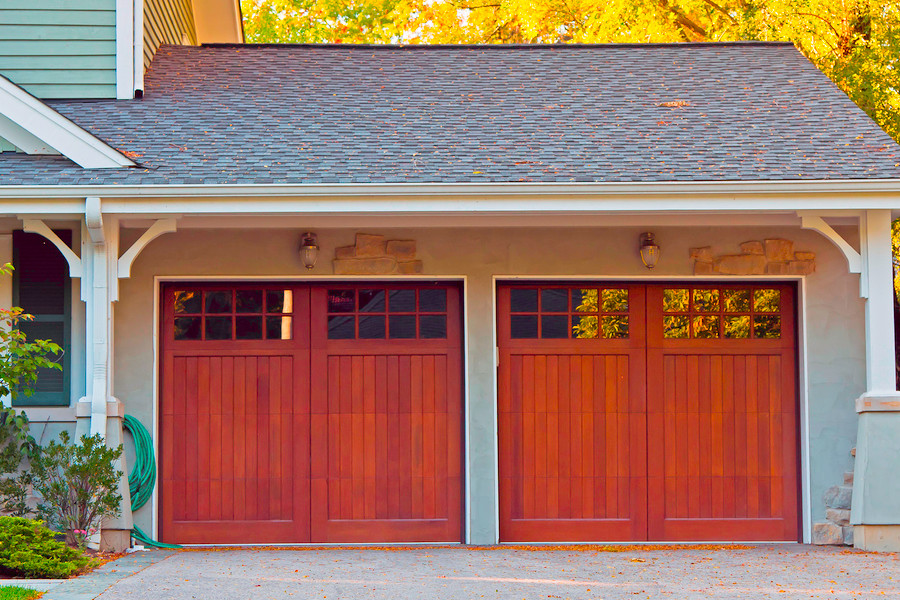 Lifestyle automation
Automating your routine home tasks is a great way to save time, cut costs, and ensure all household chores are done on time. Some of the lifestyle automation to consider includes:
Laundry:

Laundry automation ensures you get a notification each time your washer or dryer completes a programmed cycle

Trash reminder

: Automated trash reminder is programmed to turn on flashing lights in your garage on trash days to remind you to take out your trash.

Location-based thermostat

: Smart thermostats come with built-in time-based triggers that adjust temperatures in your home based on time and location, whether you are home or away.

Garage safety

: a carbon monoxide detector in your garage automatically opens your garage door for maximum ventilation when it detects high levels of hazardous gasses.
 Security Automation
Security automation undeniably provides tremendous benefits to your home security efforts. It enables you to stay ahead of threats by ensuring faster response time, improved investigation accuracy, fewer risks to home, less alert fatigue, and cost and time savings. Some of the home security automation to consider includes:
Automated doors

: this ensures when you leave your home, doors automatically lock behind you

Leak detection

: you will get notified if there is a leak from a sink or appliance and before flooding occurs.

Alarm automation

: this solution arms the home security system when you are away from home
Tips to Maximize Home Automation Solutions
The following are a few tips to optimize your smart home and ensure you get maximum benefits from your investments:
Choose the Ideal Master Platform
There are three primary smart home platforms in the market: Amazon Alexa, Google Assistant, and Apple HomeKit. There is a likelihood your smart home solution will have at least one of them installed. 
Choose the right platform depending on your specific goals and needs. It is advisable to seek professional advice from a local security company before choosing a home platform for your smart devices.
Eliminate Range Issues
For your smart home to work optimally, all devices need to connect directly to your router. A router that is not centrally located can create range issues in faraway areas such as bathrooms, kitchens, and outdoor spaces. 
Get a professional to check your WI-FI coverage inside and outside before installing the gear.
Work With a Single Vendor
It is best to stick with a single vendor for all your smart home devices. Using several vendors ultimately leaves you managing multiple apps, which leads to confusion on which app goes to which devices. This doesn't only waste your time, but it also introduces inconveniences.
Give Your Gear Short and Memorable Names
Smart products, by default, give themselves generic and random names or digits during setup. Such terms and digits are hard to memorize. It is advisable to give your devices short, logical and easy-to-remember names during your first setup. Name each device according to the room or function, for example, TV control, Outside lighting, office desk lamp, and more.
Contact a Local Security Company Today
Home automation does not only help you monitor your home in real-time for burglary. It also helps keep your home safe by preventing accidental fires and water leaks. Snap Integration is your local smart home company in Charleston, Metro area providing reliable, customized home automation solutions to local homes. 
Whether you need smart home lighting controls, home surveillance systems, automated home entertainment, and more in Charleston, Summerville and surrounding areas, we got you covered. Let our security experts develop the perfect smart home automation solution for your home. Contact us today to learn more about our solutions and request a quote.